The Dreamachine is a structure in which participants sit down in a specially constructed seating area facing a lowered roof with strobe ligthing. Combining flickering light and pulsing music, the participants experience kaleidoscopic patterns whilst keeping their eyes closed during the short performance.
I was commissioned initially by the
NI Science Festival
 to photograph the Belfast leg of the Dreamachine tour. Belfast was the third stop of the four captial cities, the first and second being London and Cardiff respectively.
Initially I was tasked with photographing just the main opening day in Carlisle Memorial Church Belfast. I had to get general imagery of invited guests as well as general building photography showing the Dreamachine in situ.
This was originally the extent of my planned involvement in this project. The Collective Act team seen my photography and requested further visits to capture more imagery. Following on from the initial visit I returned to photograph another day with the public attending, another evening visit and finally during the teardown of the installation.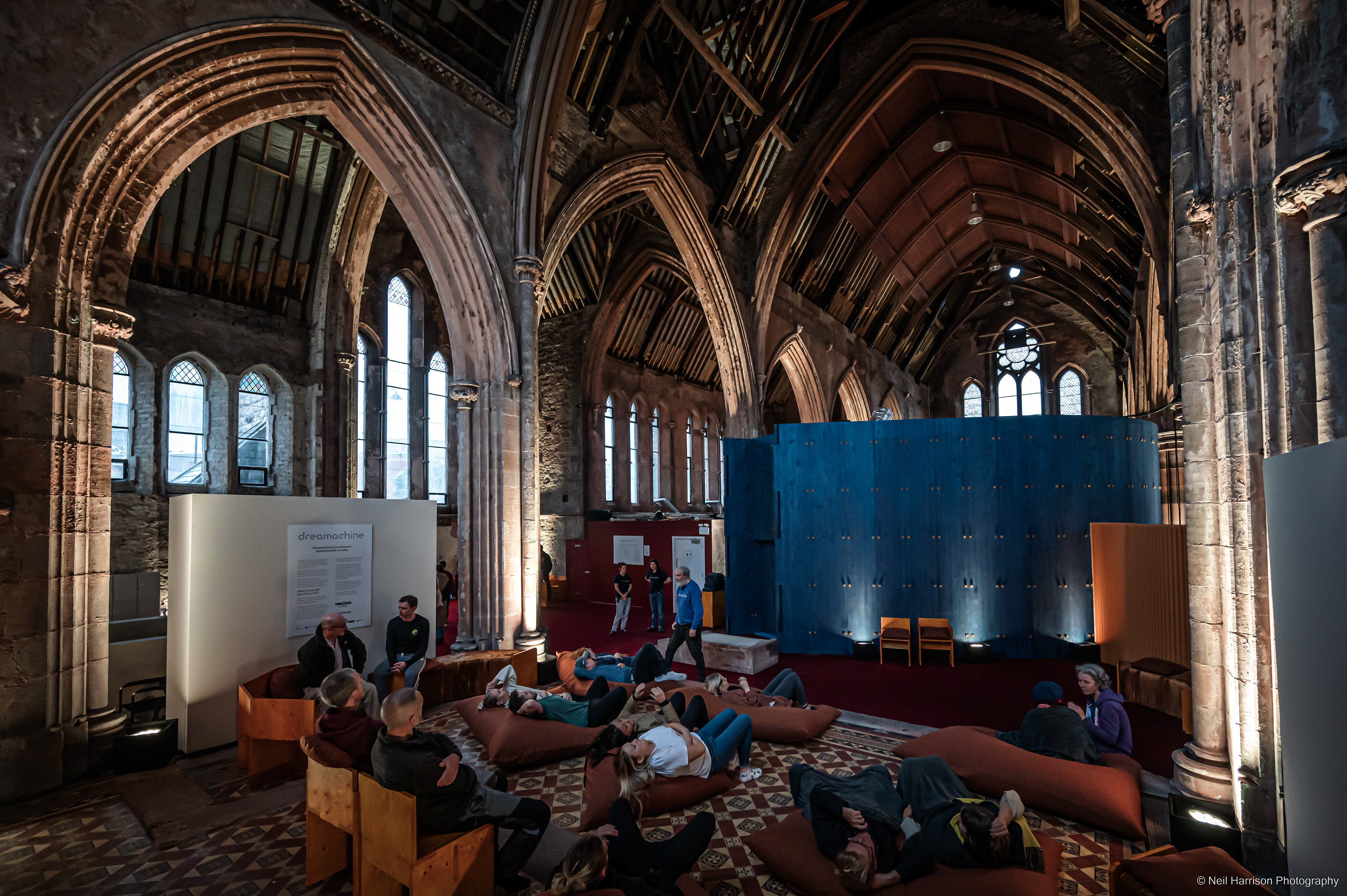 Thanks for reading.
If you've any questions or would like to make a booking send me a message via the contact form.
N.